Propelling Her Shiny Vehicle
Katrina Cowling
31 July – 29 September 2019
Unit 102, Cathedral Walk
Katrina Cowling is an artist based in Bradford, Yorkshire. Her work explores materiality and space, including the relationship between the natural world and late capitalism. Her installations are precarious and atmospheric and speak of alienation, dislocation, ritual and place.
'Propelling Her Shiny Vehicle' is an investigative exhibition of the inner workings of modern life, the speed of cars and mass production. The space explores a collision, a crash between a retro and futuristic landscape; a delicate sculptural landscape littered with relic-like objects.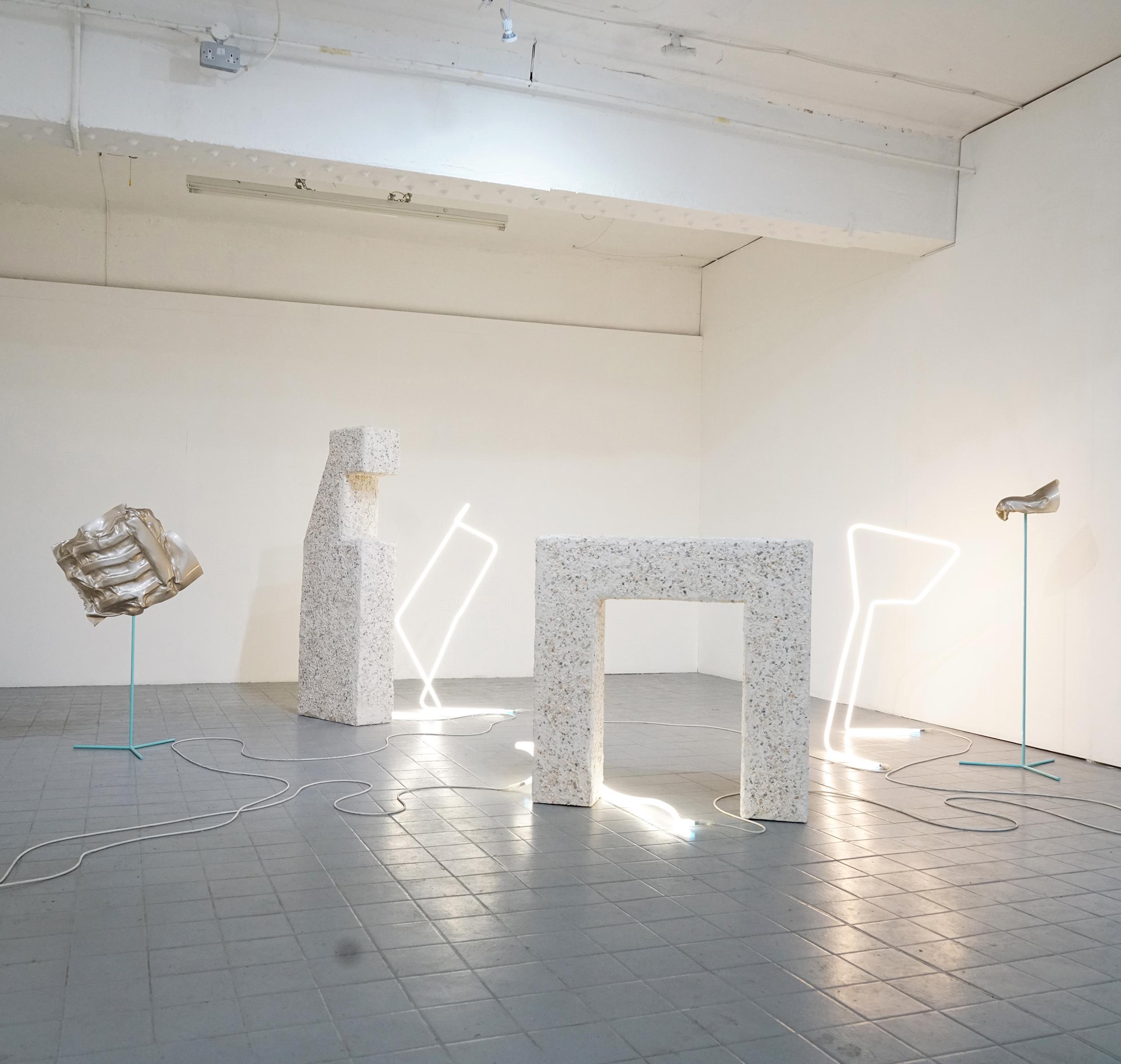 Making Space
Helen Hamilton
22 July – 4 August 2019
This two-week open studio and evolving exhibition take the process of creating art outside of a studio environment and into the public realm. Helen Hamilton's practice is predominantly sculptural, often using found objects alongside made pieces. Her work explores ideas around animacy, the relationship between subject and object, and the role of objects within our mental and physical lives.
The Working Garden
Tom Verity and Melanie Wheeler
31 July – 26 September 2019
The Working Garden is a new collaboration between sculptor Tom Verity and artist Melanie Wheeler.
The commission takes the form of a working greenhouse, with the aesthetic of Gothic Architecture. Inside will be a display of research conducted by the artists around working classes historical relationship with the garden, including audio recordings, archive images, diagrams and plants.
The design of the greenhouse will provide an enticing home for the project, drawing visitors inside.
Artwalk Wakefield
Insta: @artwalkwakefield
Twitter: @artwalkwake
Index Festival
Insta: @_indexfestival
Twitter: @_indexfestival